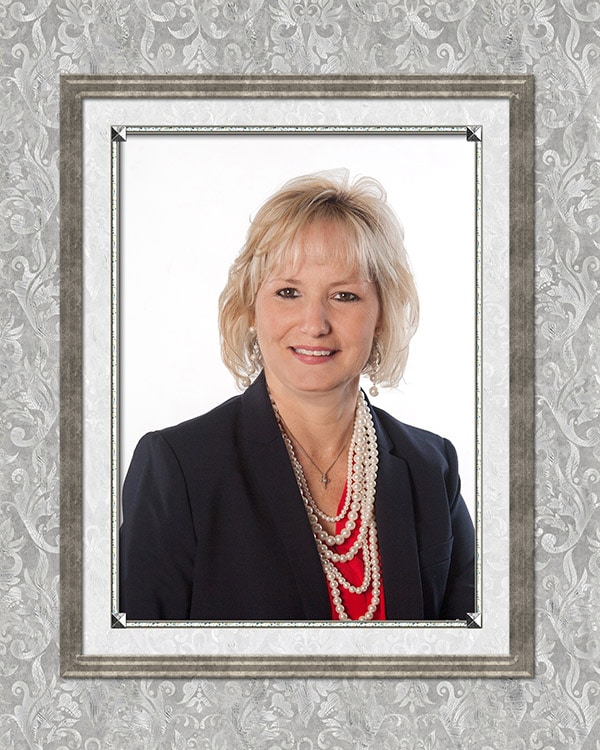 Kay DeCuir
Owner & Broker
Kay specializes in Residential, Commercial, New Construction, Property Management and Relocation Properties.
Kay is the Owner and Broker of K DeCuir Properties, LLC in Nederland, Texas. Kay became a licensed REALTOR in 2006.
Kay enjoys spending time with her family and friends. She stays very busy volunteering and going to school to further her education. Kay is a life- long resident of Nederland. She is married to husband Bruce DeCuir of 23 years. Bruce has been employed thirty eight years with Nederland Independent School District. Kay has two children. Kasey Tanner-Vernon, daughter, age 37 who works for Texas Children's Hospital as a Speech Pathologist. Dr. Kirby Tanner, son, age 32 works for HealthSource Chiropractic in Nederland, Texas. Kay became a proud Grammie KK to her first grandchild, Matthew in 2017. Andrew Vernon her son in law works for Texas A&M.
Prior to opening her own Real Estate Brokerage Office, She worked at REMAX First for six years as a REALTOR. She was a continuous Multi-Million Dollar Producer. She was the recipient of the REMAX Directors Award several years. Kay specializes in Residential, Commercial, New Construction, Property Management and Relocation Properties.
Kay brings a vast knowledge of real estate experience to the Nederland Economic Development Corporation in her role as Executive Director. Kay has worked more than 34 years in the field of education. She is the former Executive Director of Shorkey Center in Beaumont, Texas. Prior to leading the Shorkey Center, Kay worked at the University of Texas in Austin as an Administrator for Public School Initiatives.
Education
MBA, Project Management, University of Louisiana at Lafayette (2018-)
Graduate of University of Oklahoma, The Resilience Development Institute (2015)
Graduate of Community Development Institute Year 1 (2015)
Graduate of University of Oklahoma, Economic Development Institute (2014)
Graduate of Lamar University, Beaumont, Texas, (2009) Masters in Education
Graduate of Lamar University, Beaumont, Texas, (1985) with B.S. Elementary Education and Generic Special Education K-12
Tomball College, (2009), Texas Real Estate Broker License
Tomball College, (2006), Texas Real Estate License
Graduate of Nederland High School, Nederland, Texas (1981)
Memberships and Organizations:
Nederland ISD School Board President 2015-2016
Nederland ISD School Board Vice-President 2014-2019
Nederland ISD School Board Secretary 2013-2014
Nederland ISD School Board Member, 2011- present
Texas Association of School Board, 2011- present
National Association of School Board , 2014-present
Nederland Education Foundation Board Member 2014-present
Nederland Rotary Club Board Member 2013-present
United Way of Mid and South Jefferson County Board Member, 2013-2020
Texas Real Estate Broker, 2009- present
Nederland Chamber of Commerce, Business, 2013-present
Nederland Chamber of Commerce, Economic Development Committee, 2013-present
Advisory Board of SMORE, Single Moms Overjoyed Rejuvenated & Empowered 2011-2020
Management Development Advisory Comm. Member, Lamar Inst. of Technology, 2013 – present
Advisory Board Member, Lamar Institute of Technology, Business Development, 2013-present
Advisory Board Member, Lamar Institute of Technology, Child Development, 2011-2020
Regional Economic Development Initiative- Chair 2016-present
Southeast Texas Economic Development Foundation Board, 2019- present
Member of Texas Economic Development Council, 2013-present
Member of Regional Economic Development Initiative Committee, 2013-present
Member of International Economic Development Council, 2013-present
Member of Texas Real Estate Commission, 2007- present
Member of National REALTORS Association, 2007-present
Member of Mid-County Board of REALTORS, 2007-present
Member of Beaumont Board of REALTORS, 2007- present
Member of the Houston Association of REALTORS 2017-present
Member of the Galveston Association of REALTORS 2017- present
Member of Loopnet Commercial Properties Association 2021- present
Cartus Relocation Company Specialist 2018-present
Women's Council of Realtors, 2011-present
First Baptist Church, 1983-present (serves on numerous Boards)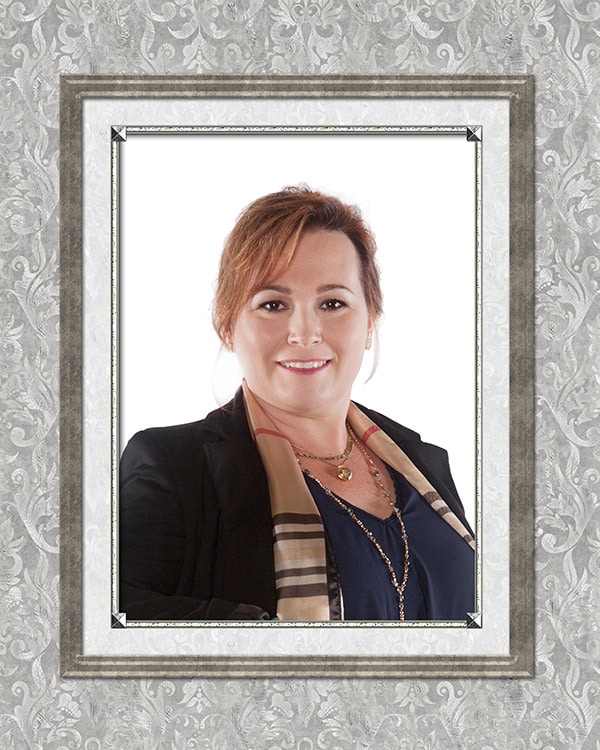 April Richardson Chapa
Realtor & Associate Accountant
April R. Chapa is a Realtor and an Associate Accountant, earning her real estate license in December 2017. She is eager and enthusiastic to meet with home buyers and sellers alike. April has also earned the Designation
April was born and raised in Southeast Texas. She is the wife to Eladio Chapa, a Front-Line Supervisor with SNC Lavalin at Exxon Mobil in Beaumont, Texas. She is a mother to two Aggie daughters, a son and four step-children. Her eldest daughter, Percila, currently lives in Austin, Texas and works as a Talent Acquisitions Specialist for Intersys Consulting. Her youngest daughter Taylor lives in College Station, Texas. Taylor is a full-time student at Texas A & M University and is an Assistant Manager with Chuck E Cheeses. April's son, David, was a Certified Industrial Radiographer.
Aside from being a Realtor, April has committed the past 10 years of her life giving back to the community by working with important and impactful non-profit organizations in Southeast Texas. Currently, April is a member of the Accounting Team at Land Manor, Inc. as Land Manor's Human Resources and Payroll Specialist. Land Manor is a nonprofit organization that provides chemical dependency counseling and HIV education in Southeast Texas.
Prior to that, April was the Financial Administrator for Shorkey Center in Beaumont, Texas. The Shorkey Center is a nonprofit organization that provides rehabilitation and education to special needs children. During her tenure, she served as Interim Executive Director, was a member of Finance Committee and participated in annual fundraisers. Helping families with special needs children was very rewarding for her and is truly grateful for the time spent there.
April studied at Lamar University as a General Studies major and Lamar Institute of Technology where she majored in Accounting.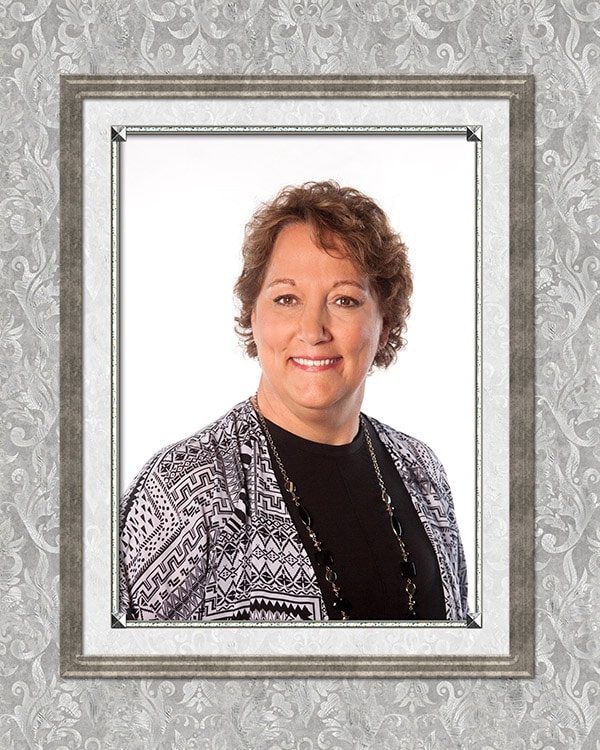 Lydia Bahnsen
Licensed REALTOR
Dr. Lydia Bahnsen is a licensed REALTOR, having earned her license in April 2018.
Lydia was born and raised in Louisiana with 6 brothers. She moved to Texas as an adult, having lived in Orange, Jefferson, and now in Hardin county. Lydia has 3 children, all of whom live locally. Her eldest child is Tad. a Special Education teacher in BISD. Her daughter, Catie is the Elementary Math Supervisor in PAISD and is currently working on her Doctorate degree in Education. Her youngest child, Jacob, works as a machinist in Beaumont. Lydia is also the proud "Gran" of five amazing grandchildren. Katelyn (10), Trey (9), and Riley (8) are all students in the Lumberton School District. Travis (4) and JoDee Reese (2) attend St. Jude's Mother's Day Out.
Lydia recently retired from the public school system after 26 years of service in the West-Orange, Little Cypress-Mauriceville, Port Arthur, and Beaumont school districts. She served as a classroom teacher, Curriculum Supervisor, Reading First Director, and Elementary and Middle School Principal. Lydia attended Lamar University, having earned her Bachelor's, Master's and Doctorate degrees in Education.
Lydia has also worked at Lamar-Orange through the Accelerated Certification for Educators program. This program was designed to help people who are pursuing a second career in education.
Lydia continues to serve the students in the area by training and tutoring new and aspiring teachers in classroom strategies, classroom management and test taking skills.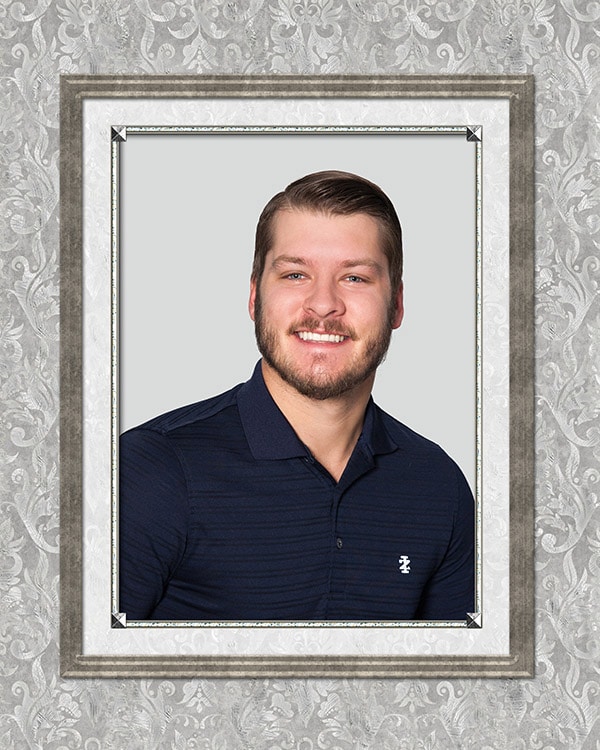 Jonah Williams
Licensed REALTOR
Jonah Williams was born and raised in Southeast Texas. He attended Nederland High School and was a part of the graduation class of 2015. While attending NHS, he played on the soccer team for four years and was also part of student council. After high school graduation, Jonah went on to attend a private Christian university named Harding University. He obtained a Bachelor's degree in Business Administration and Management. While in college he went on two mission trips, one to Honduras and one to Nicaragua. Upon graduation from college Jonah went on to work at Sherwin-Williams as a part-time Sales Associate while attending Champions School of Real Estate online. Jonah completed his real estate school and became licensed in October 2020. Outside of school and work Jonah enjoys playing golf and hanging out with friends and family. Jonah enjoys spending time outdoors especially at the lake. Jonah is very trustworthy, empathetic, kind, and passionate for helping others. He is excited and cannot wait to work with Southeast Texans to find their dream home to raise and grow a family in.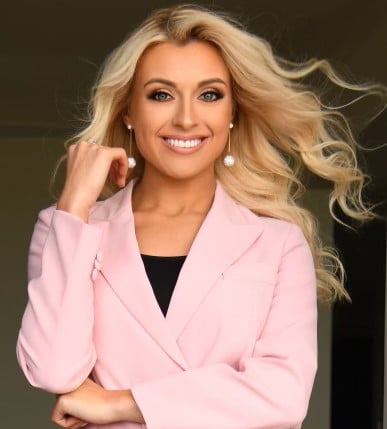 Karley Swindel has been a resident of Nederland, Texas for 21 years. She graduated from Nederland High School in 2018 where she served as a Co-Head Varsity cheerleader her senior year. Karley was crowned the 2017 Miss Nederland and Talent Winner. Karley won multiple Nederland pageant titles throughout the years and spent her reigns interacting with different groups of citizens within our community. She teaches dance at Dawn's Inspired Dance & Fitness where she enjoys sharing her knowledge and love for dance with her students. While Karley was in high school, she started to form a love for real estate and knew she wanted to earn her license after graduating high school. Karley attended Champions School of Real Estate in Houston, TX where she studied to receive her Texas Real Estate license. She now serves the great state of Texas and is passionate about helping citizens find their dream home! Karley strives to earn her clients trust and build a strong, confident relationship with everyone she comes in contact with. She is known for her undeniable work ethic and has always been recognized as a "go-getter." Karley promises to go great lengths for her clients and work tediously to help you buy or sell your home. If you are thinking about buying or selling, Karley Swindel is the realtor to call!